Meet the Team
The team behind Miller Retirement Group is made up of qualified financial professionals who are passionate about helping individuals and families achieve their ideal retirements.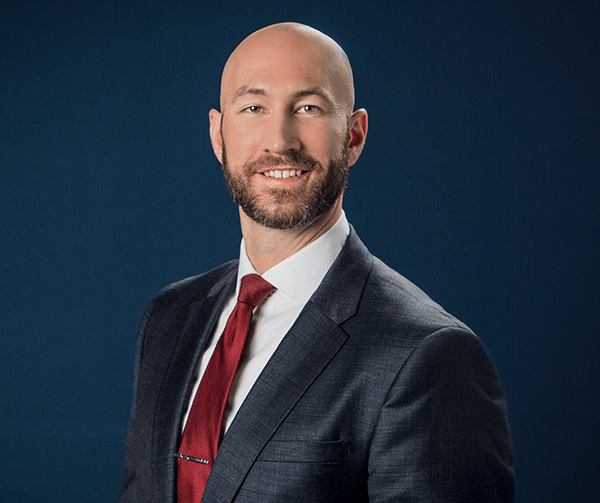 Nate Miller
Founder | Investment Adviser Representative
Nate Miller was born and raised as one of six children on a farm in North Central Kansas and established a strong work ethic very early in life. "When I was 6 years old, I had my very first memory of money – and that experience has affected every financial decision I have ever made," he said. "I remember telling my mother that it was OK for her to sell all of my Ninja Turtle videocassettes if it would make some money for the farm. I could tell from my parents' conversations that the farm didn't do so well that year and we were struggling.
"The videos couldn't have been worth $20 for the entire collection, but that was my little brain's way of helping my parents out financially," Nate continued. "And that feeling in the pit of your stomach of not having enough money is a feeling I unknowingly carried into adulthood. It wasn't until I found this niche that I found a way to truly help people with their finances. Now I am extremely fortunate and fulfilled to make a living by helping clients work toward financial independence, so they don't have to experience that same feeling during retirement."
In his time in the financial services industry, Nate has had the opportunity to consult with some of the top financial and retirement professionals in the nation. Peeling back the curtain of so many offices and gaining a true understanding of what other financial professionals were doing for retirees grabbed his attention. He was inspired to make sure those he knows and cares about in his community have the opportunity to increase their confidence in retirement. He formed Miller Retirement Group as a result.
Nate has more than 13 years of experience in the financial industry and holds insurance licenses in Kansas and Missouri. He has also passed the Series 65 exam and is registered as an Investment Adviser Representative in those same states.
In his free time, Nate enjoys spending time with his wife, Melissa, and their children, Tennyson and Harper Scarlett. A student of many trades, Nate finds passion in nearly everything that crosses his path. He even earned his black belt in taekwondo and ran a half marathon while pushing his son in a stroller.
Ready to Take the Next Step?
For more information about any of our products and services, schedule a meeting today.
Or Give Us a Call At
844.401.4012