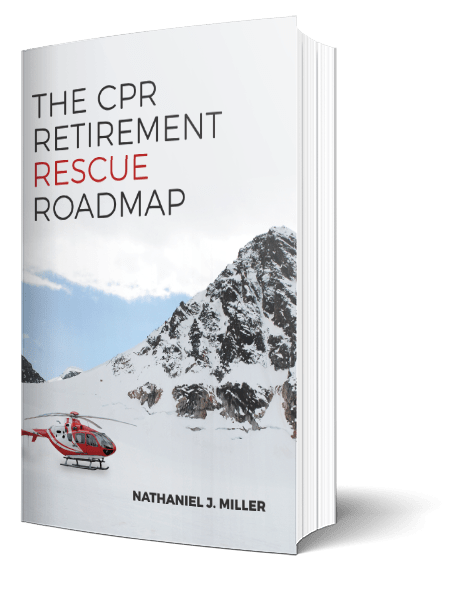 The CPR Retirement Rescue Roadmap
Your Guide to Breathing Life Into Any Portfolio
By Nathaniel J. Miller
You've planned for retirement for years. You've saved and invested, and you're getting near the finish line. But what happens if markets get volatile as you approach and enter retirement?
The "CPR Retirement Rescue Roadmap" is a guide for retirees to navigate uncertain market conditions, much like what we're experiencing today. Nate walks you through his proven approach for creating a more stable retirement and reducing volatility in your investments — no matter what markets are doing when you retire.
Nate draws upon his years of experience in the financial industry as well as personal stories to show you how to create confidence and certainty in your retirement strategy. You'll learn:
Are you ready to design your Retirement Rescue Roadmap?
Request your free chapter!
Ready to Take the Next Step?
For more information about any of our products and services, schedule a meeting today.
Or Give Us a Call At
844.401.4012